Below are just some of the behind the scenes pictures I have taken this year while on location or at exhibitions and fairs. Mostly mobile snaps. I have really enjoyed travelling to 12 countries to create new material.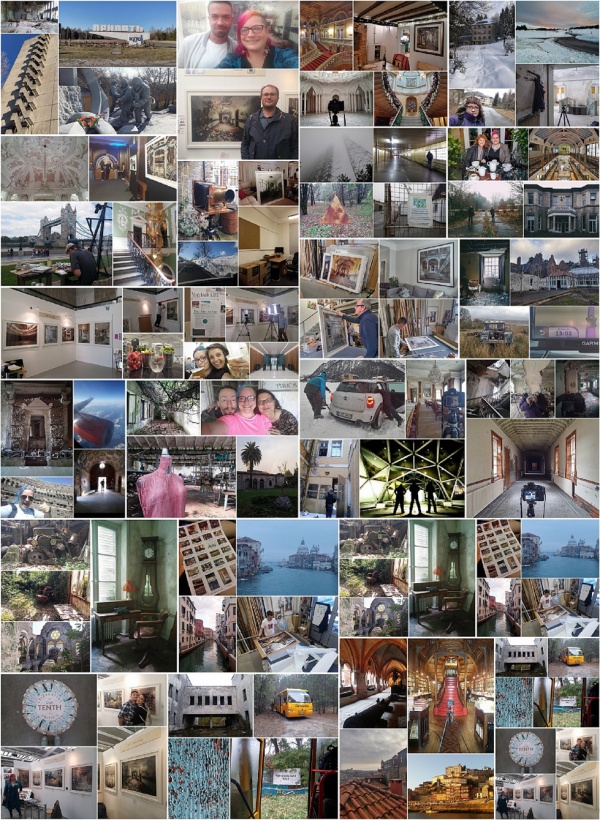 I am so excited about next year and can't wait to share more news with you all. I have a new series in mind, as well as the Chernobyl series. It will be something completely different for me, a new process and aesthetic.
If you are interested in any of the works on my website please contact me.  You can also buy the works unframed online through Saatchi, Rise Art or The Other Art Fair
If you haven't yet, go take a look at my work at the wonderful Christmas Salon at Eleven Gallery; more information below!
2nd December 2015 to 9th January 2016
A range of paintings, photographs, prints, drawings and sculptures will coalesce to form this dynamic exhibition. The varied display for this exhibition originates from the famous Salon de Paris where only the most influential artists were presented in this high profile exhibition. Similarly, Eleven will present an extensive wall-to-wall exhibition unveiling some of the latest work by the artists along with some never before seen pieces. Highlighting each artist's style, this exhibition creates an enticing visual experience and ideal occasion to acquire new works.
The gallery will close at 6pm on Wednesday 23rd December 2015 and will open again at 11am on Tuesday 5th January 2016.
Thank you all for reading! Have a superb 2016 and I hope to meet more of you at the next event
Gina